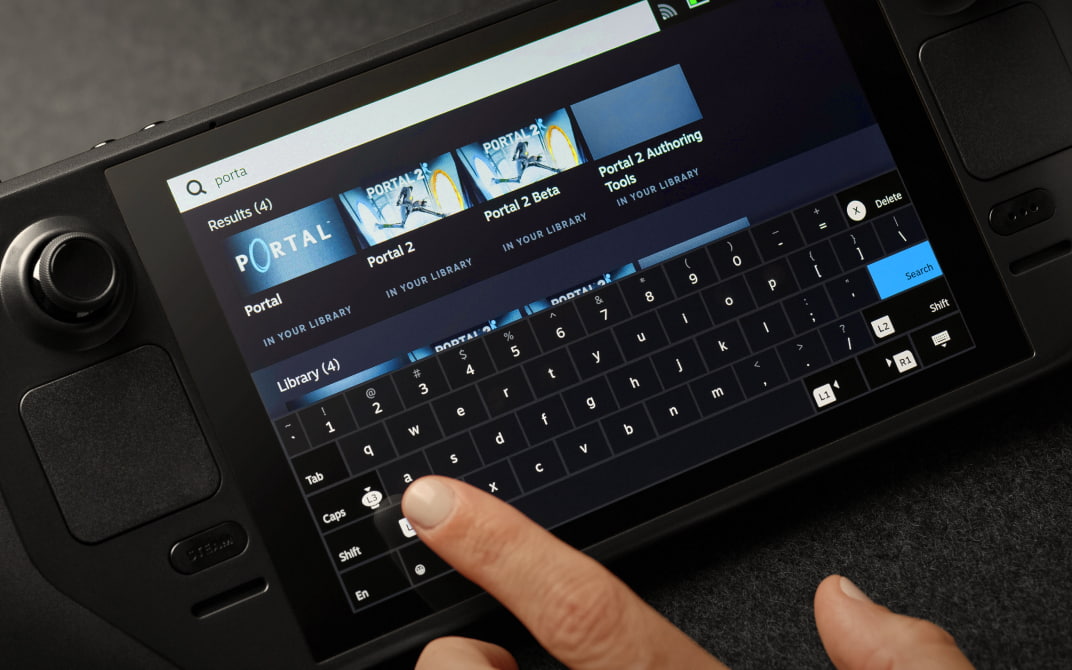 Wann erscheint das Steam Deck in Deutschland?
Steam Deck ist laut offizieller Website ab Dezember 2021 zum Versand verfügbar. Vorbestellungen sind seit Freitag, 16. Juli 2021. Ihr müsst eine Reservierungsgebühr von 4 Euro zahlen und könnt nur eine Konsole vorbestellen. Das soll laut Steam einen fairen Bestellprozess gewährleisten. Vorbestellen könnt ihr das Steam Deck direkt im Steam Store.
Erste Bilder der Konsole könnt ihr euch hier ansehen: Jedes Steam Deck wird mit dieser Tragetasche ausgeliefert.
Auch Multiplayer-Spiele können mit dem Steam Deck gespielt werden. Auch Couch-Koop ist möglich.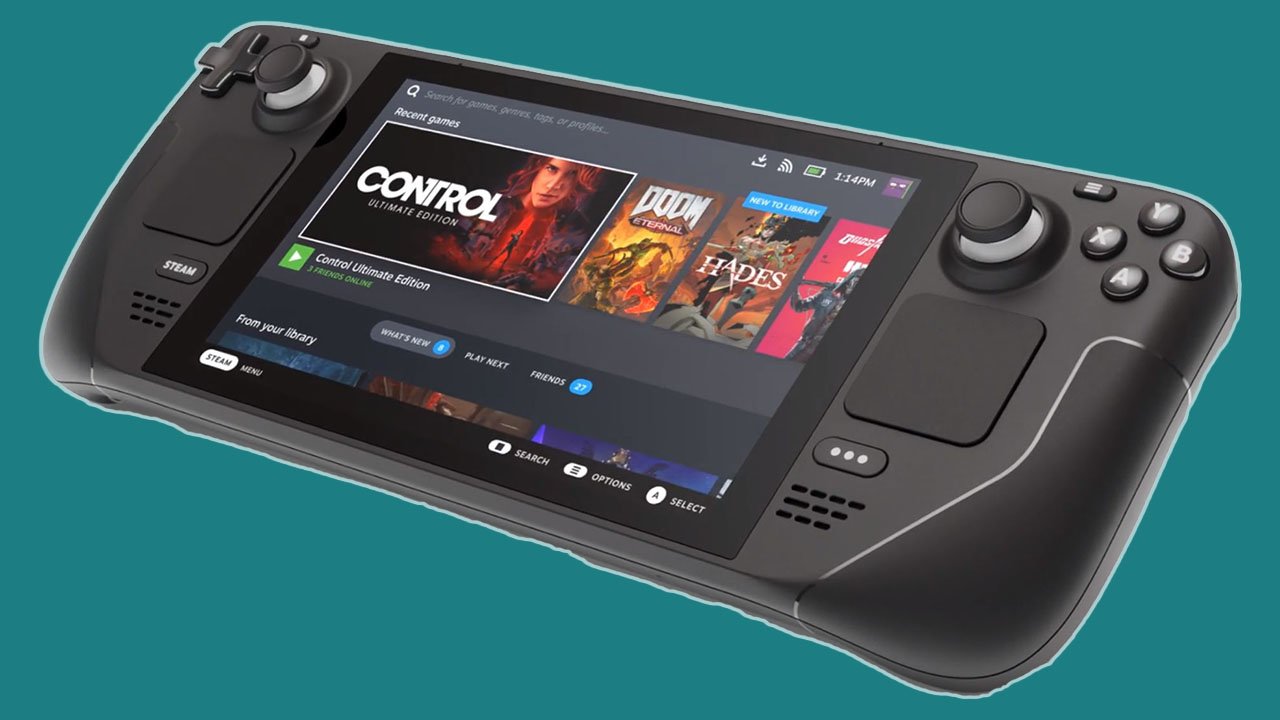 Versionen: Welche Editionen gibt es vom Steam Deck?
Zum Release wird es drei Versionen geben:
64 GB eMMC Handheld 419 Euro
256 GB NVMe-SSD Handheld 549 Euro
512 GB NVMe-SSD Handheld 679 Euro
Die Versionen sollen sich in ihrer Leistung nicht unterscheiden, lediglich die unterschiedlich schnellen Festplatten dürften sich auf Ladegeschwindigkeiten auswirken.
Die kleinste Variante verfügt über 64 GB eMMC Speicher. Die beiden größeren Varianten verfügen über einen NVMe-SSD Speicher. Bei der Version für 549 Euro gibt es zusätzlich ein exklusives Steam-Community-Profilbündel.
Bei der Variante für 679 Euro fällt der Speicher mit 512 GB deutlich größer aus. Außerdem wird der Handheld mit entspiegeltem und geätztem Glas ausgeliefert. Auch hier ist das exklusive Steam-Profilbündel enthalten und zusätzlich noch eine virtuelle Tastatur mit exklusivem Design.
In einem Austausch mit einem Reddit-User hat Gabe Newell höchstpersönlich bestätigt, dass der interne Speicherslot des Steam Deck das Auswechseln der Hardware ermöglicht. Ihr könnt den Speicherplatz des Steam Decks durch zusätzliche SD-Karten erweitern. Das Gerät bietet ähnlich wie die Switch einen SD-Kartenslot, in den ihr eine Speicherkarte eurer Wahl stecken könnt.
Verbaut wird ein 40-Wattstunden-Akku, der laut Valve 2 bis 8 Stunden Gameplay ermöglichen soll. Die konkrete Leistung hängt natürlich stark vom jeweiligen Spiel ab. Durch den verbauten Akku, die Hardware und Größe wiegt das Steam Deck satte 669 Gramm. Für ein Handheld-Gerät ist das zwar nicht untragbar schwer, aber fast 300 Gramm schwerer als die reguläre Switch mit angeschlossenen Joy-Cons (398 Gramm).
Leistung:
Prozessor: AMD APU CPU: Zen 2 4c/8t, 2,4 - 3,5 GHz (bis zu 448 GFlops FP32) GPU: 8 RDNA 2 CUs, 1,0 - 1,6 GHz (bis zu 1,6 TFlops FP32) RAM: 16 GB LPDDR5 RAM (5500 MT/s) Auflösung: 1280 × 800 Pixel (16:10 Seitenverhältnis) Anzeigegröße: 7 Zoll diagonal Aktualisierungsrate: 60 Hz
Das Steam Deck unterstützt mit SteamOS 3.0 »out of the box« ein linuxbasiertes Betriebssystem, dessen Kompatibilität Valve bereits seit Jahren vorantreibt. In der ProtonDB-Übersicht findet ihr eine Liste aller Steam-Spiele, die jetzt bereits unter Linux sehr gut laufen.
Dazu zählen beispielsweise CS:GO, Total War: Warhammer 2, Payday 2, Civilization 5 sowie Ark. Auf Steam selbst findet ihr knapp 7.500 Spiele, die Linux und Steam OS offiziell unterstützen. Im Vergleich zu den insgesamt rund 55.000 Spielen, ist das ein vergleichsweise kleiner Teil. Valve hat bestätigt, dass das Steam Deck wie ein mobiler PC funktioniert.
Ergänzend zum Touchscreen setzt das Steam Deck auf zwei Trackpads links und rechts des Bildschirms, mit denen ihr eine Mausbedienung (beispielsweise für Strategiespiele) simulieren könnt